Applications are invited from suitably qualified candidates into the Delta State University (DELSU), Abraka Regular Diploma programmes for the 2019/2020 academic session.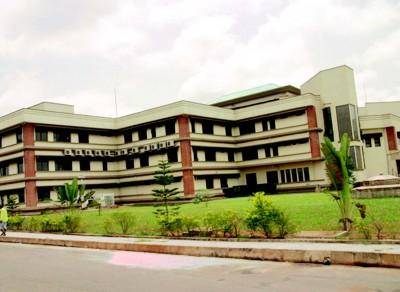 How To Apply For DELSU Diploma Admission Form.

Candidates are required to visit
www.delsuonline.com to generate virtual pin of N15,000.00 (Fifteen Thousand Naira) only payable at any of: Ecobank, Unity Bank, Zenith Bank or UBA banks.

PROCEDURE TO GENERATE VIRTUAL PIN
i) Visit www.delsuonline.com
ii) Click online registration
iii) Click Start
(iv) Click Diploma Programme
(v) Click Start
(vi) Submit the form and generate pin
(vii) Print out the pin generated
(viii) Visit the specified bank for payment.
(viii) Candidates should with the payment pin (valid for six (6) hours only) access and complete the Delta State University, Abraka, 2019/2020 Diploma Form online at www.delsuonline.com with their recent coloured passport sized photograph (JPEG format & 20kb in size).

NOTE:
1. Candidates are advised to read the instructions on the front page of the website before completing the form.
2. Candidates are to submit the print-out evidence of application along With copies of their Results to the Centre for Continuing Education Programmes' (CCEP) Office, latest Tuesday December 31st 2019.
3. Candidates are to log on ONLY the course they chose for the Diploma Programme.
4. GSM phones, Parents, Guardians and well wishers will not be allowed to stay around the venue of the examination.
Any person caught impersonating will be handed over to the Police and the candidate impersonated will automatically be disqualified.

Online application starts:
Tuesday, 27th August, 2019 and closes: 6.00pm. Friday December 27th 2019.